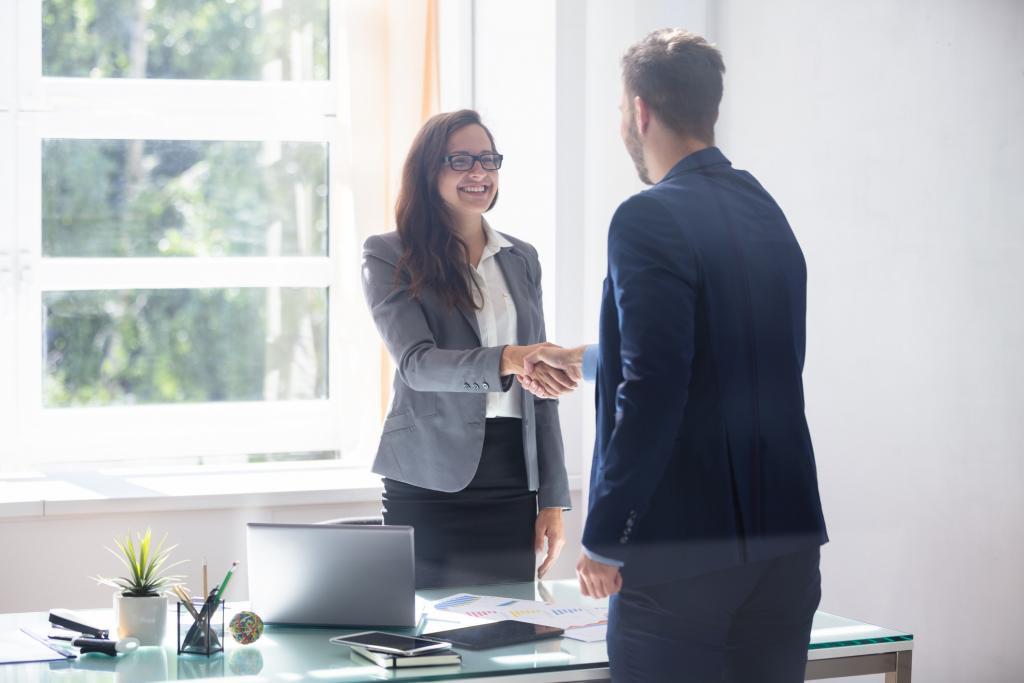 Proper job interview etiquette is essential to your first impression. Here are a few tips that can increase your chances of success.
Know How to Dress
It doesn't matter if the role is generally casually dressed once you have the job, as a candidate you are expected to put your best foot forward. That means business attire. It can be business casual, but that never means jeans, t-shirts or general scruffiness. Be neat, tidy, and well-groomed to present a positive first impression.
Know how to behave
Your cell phone should be turned off and out of sight.
Be attentive and don't fidget. Too much coffee or Red Bull before your interview won't usually help.
Arrive a few minutes early, and know where you're going. Know the name of the person you are meeting with. It's usually a good idea to stop by a restroom first, for a quick glance in the mirror.
Be calm. Be friendly. Be approachable.
Meeting the interviewer
Introduce yourself at the reception. Let them know who you are and who you are scheduled to meet with.
Greet your interviewer with a firm handshake and introduce yourself. Be prepared for small talk, but don't overdo it. Follow the interviewer's lead.
You will likely be told a little about the hiring company. Show some interest, and ask a quick, easy question to demonstrate interest.
Listen carefully to any questions addressed to you, taking time to phrase your responses. If you are in doubt, ask the interviewer to repeat the question.
Be concise. Answer the questions directly. Highlight important skills. In convincing the interviewer that you are the best candidate, direct, straight-forward answers will convince them you mean business, and can get straight to the relevant facts.
Close strongly
Let the interviewer know that you think the job is an excellent fit and that you are very interested in the job. Ask what the next step will be and when you might expect to hear. Thank the interviewer for their time.